Genealogie Peter en Ineke van den Berg


The publication Genealogie Peter en Ineke van den Berg has been compiled by Peter van den Berg (contact author). The data collection consists of 1,658 persons. A list with used sources and archives can be found at the sources page. You can find more statistical information about the publication (like numbers and dispersion of genealogical events) on the countings page. This publication was last updated on Monday, April 1, 2013.
De inhoud van deze stamboom is op zorgvuldige wijze en naar beste weten samengesteld. Desondanks kunnen wij niet instaan voor de juistheid of volledigheid.Wij verklaren expliciet met het gebruik daarvan, de rechten van derden te respecteren en geen inbreuk te willen maken. Laat het ons weten indien u van mening bent dat bepaalde gegevens en/of foto's toch inbreuk maken. Wij zullen dan de betreffende inhoud als privé markeren en indien gewenst verwijderen.

Peter & Ineke
Index of surnames
Please choose the first character of the surname you are looking for:
A B C D E F G H I J K L M N O P R S T V W Z
Today in the past
Connections
This publication also contains 509 images!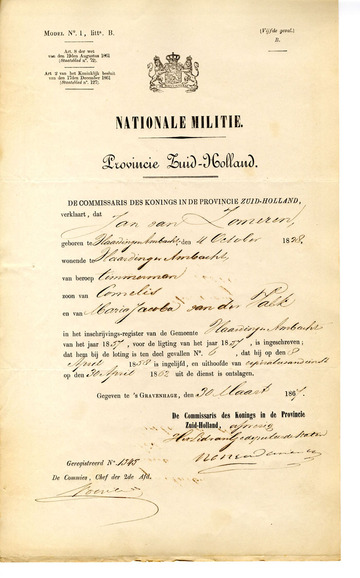 Please view the image gallery